RTCS BLOG
Seasons of Love, a musical journey
February 20, 2019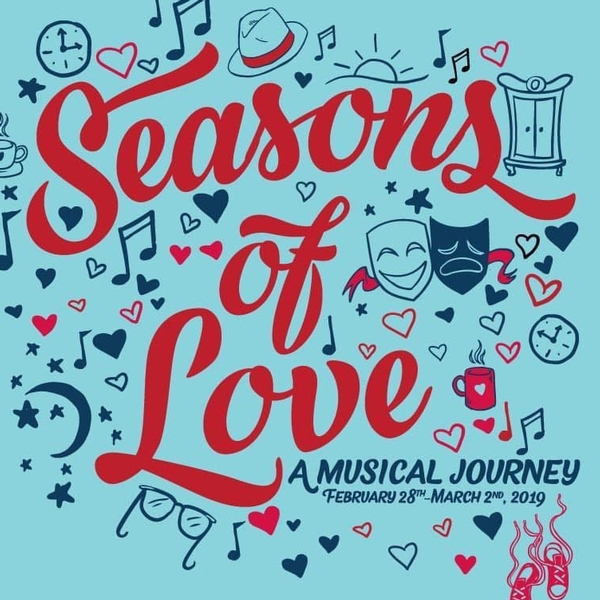 This spring, RTCS is proud to present the musical Seasons of Love: A Musical Journey. Although the title may not sound familiar, the music will be. In this one-of-a-kind production, famous musical hits are incorporated into an all-new story about four high school friends who are struggling with whether to submit their minds, hearts, and dreams to the wisdom of the Author and His ancient words—or follow their own path to individual freedom and fame.
This struggle takes center stage as the friends rehearse an upcoming production of The Wizard of Oz. Dori is an imaginative young woman who wants to play her character with total freedom of expression. Scott is an intellectual who wants to use his brain to think through his character's motives. Tim is all heart and wants to embody the emotions of the character. Leah is not comfortable with herself and just wants to get lost in being someone else—anyone else. Do they really need a director? Shouldn't they be able to play their own roles any way they want? Does the author's original intent for the story matter?
Confused, the students visit a favorite teacher, the Professor, who wisely directs them to always consider the author's intent and to consider one another, because they will perform their roles better when they have the support, admonishment, and encouragement of friends.
The four are suspicious. They want to be stars in their own right—not standing in the shadow of one another. Frustrated, they walk out the door and "land" onstage in the middle of rehearsal in the strange and chaotic Lyrical Land where the cast is always rehearsing but the curtain never rises. The director's chair is empty, but one woman named Theodora seems to be running the show.
Tim, Leah, and Scott are sucked into Theodora's web and happily follow their dreams at the expense of one another in the ruckus of Lyrical Land. However, as the situation worsens, Dori begins to have doubts. Will the friends learn how to work together? Will Dori be able to drown out Theodora? Who's telling the truth? And most of all—what happened to the director of Lyrical Land?
Make plans to attend Thursday, February 28 at 7pm; Friday, March 1 at 7pm; or Saturday, March 2 at 2pm. Tickets are on sale by calling 412-787-5919.