DRAMA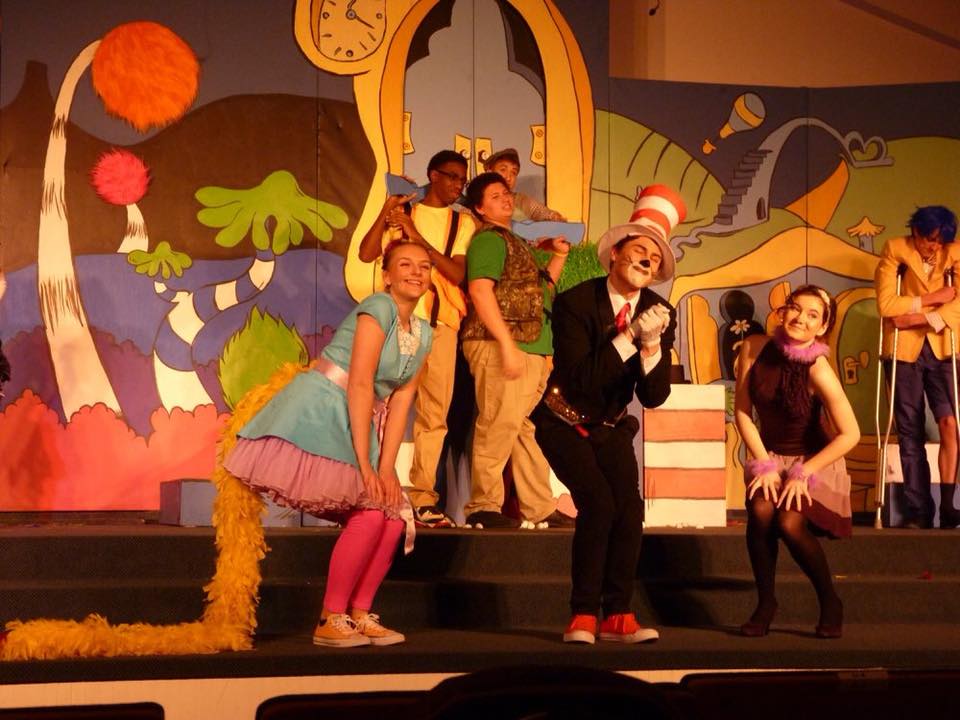 The RTCS drama program began in 2003 with our first production of the play Little Women. After our first musical, The Wizard of Oz in 2005, the RTCS Drama Association (RDA) was created as a parent-run organization to help with the production of plays and musicals.
...is that the students will develop their talents as actors, singers, and dancers in an environment that encourages corporate growth and will act as a continuation of the acquired wisdom, knowledge, and compassion for others that they are already learning at RTCS.
...is to provide a Christ-centered experience in the dramatic arts that motivates the students to seek wisdom and knowledge and to develop a Christian character and witness, so that they may faithfully fulfill their calling.
Yearly productions vary, depending on student interest, from large Broadway versions of The Sound of Music, The Music Man, Honk!, and Seussical the Musical to student-written one-acts and plays. In 2006 and 2007, RTCS participated in the Gene Kelly Awards for High School Musical Theater program. The Sound of Music was nominated for Best Musical and Best Set Design in our budget category and The Music Man was nominated for Best Costume Design.
2004 Emma
2005 The Wizard of Oz
2006 The Sound of Music
2007 The Music Man
2008 Anne of Green Gables
2009 RTCS Follies: "A Taste of Broadway"
2010 You're a Good Man, Charlie Brown
2011 Honk!
2012 Disney's 101 Dalmatians
2013 Charlotte's Web
2015 The Ultimate Trickery
2016 Anne of Green Gables
2017 Narnia the Musical
2018 Seussical the Musical
2019 Seasons of Love