RTCS BLOG
A WEEK OF GIVING THANKS!
October 29, 2020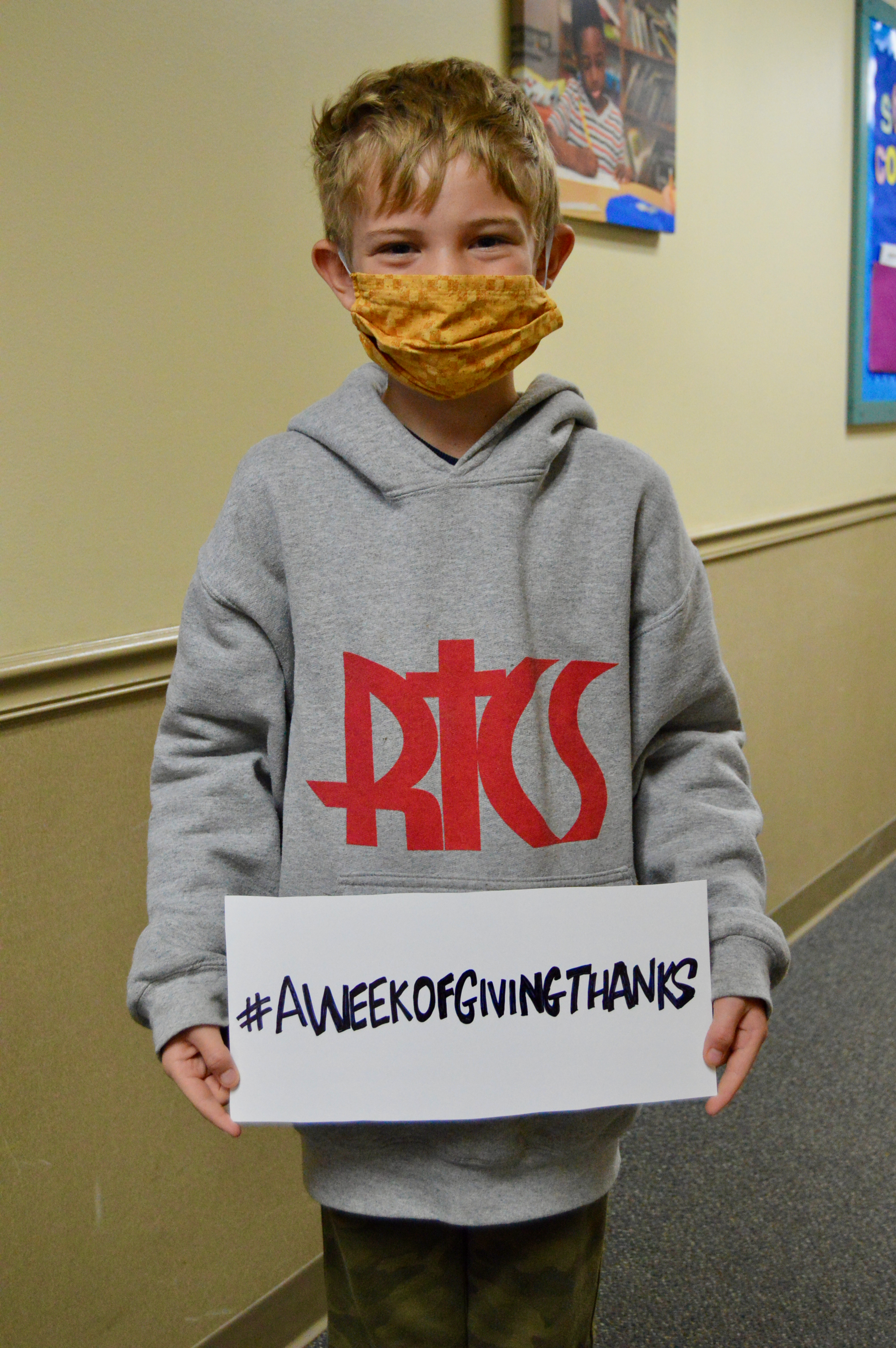 Greetings in the name of our Lord Jesus Christ!
No one could have predicted 2020! This past year has set a new pace for all aspects of our lives. We're happy to share that Robinson Township Christian School opened our doors as planned August 26, 2020. RTCS has maintained a healthy and safe school environment for the staff, teachers, and students. It is a delight to walk through the halls of RTCS and see it active, alive and engaged in all things!
However, because of Covid-19 protocols, we have needed to evaluate many of the logistics and traditions of what we do at RTCS. These changes include looking at how we traditionally hold fundraising events. Sadly, we will not be able to hold our annual dinner auction this fall which helps maintain our budget. It has been a tradition for the last 40 years to have this fundraiser.
While I began to fret, the Lord quickly reminded me WHO is in charge and WHO has ALL THINGS in control. I wondered how we could possibly raise the funds to make up for the biggest fundraiser of the year, and then I was approached by a family that offered an idea… why not have a matching challenge? The thought was: "encourage others to give and seek to have their dollars doubled by other generous donors." I thought the idea sounded great but wondered how in the world would we DO that? Once again, the Lord reminded me, HE has it all worked out…
We are excited to announce Robinson Township Christian School's first WEEK OF GIVING THANKS is November 2 - 8, 2020! Thanks to the generous provision of several families, every gift made to RTCS during the Week of Giving Thanks, will be matched dollar for dollar up to a total of $10,000. That's right, YOUR donation will be doubled up to $10,000 during this WEEK OF GIVING THANKS. Will you help us reach this goal in just 7 days?
Your generous contributions allow RTCS to continue to make a life-changing impact on student lives for Christ. It is SO appropriate to call this week: A WEEK OF GIVING THANKS. The Lord has continued to provide and sustain RTCS for 41 years and we pray through your generosity He will continue to do so.
On Monday, November 2, we will begin our campaign! Find our updates on social media pages and emails blasts, re-post or write up your own message sharing the good news that we are GIVING THANKS for what the Lord is doing through RTCS. Spread the word, and on Monday we will send out the official #weekofgivingthanks link. Thank you for encouraging EVERYONE'S help to meet our goal of MATCHING $10,000.
No gift is too big or too small, all adds up for us to meet our goal. We're grateful for your partnership in making a kingdom impact at RTCS. Thank you.
For HIS Glory!
Robin Heiple, Fundraising Chair, Robinson Township Christian School